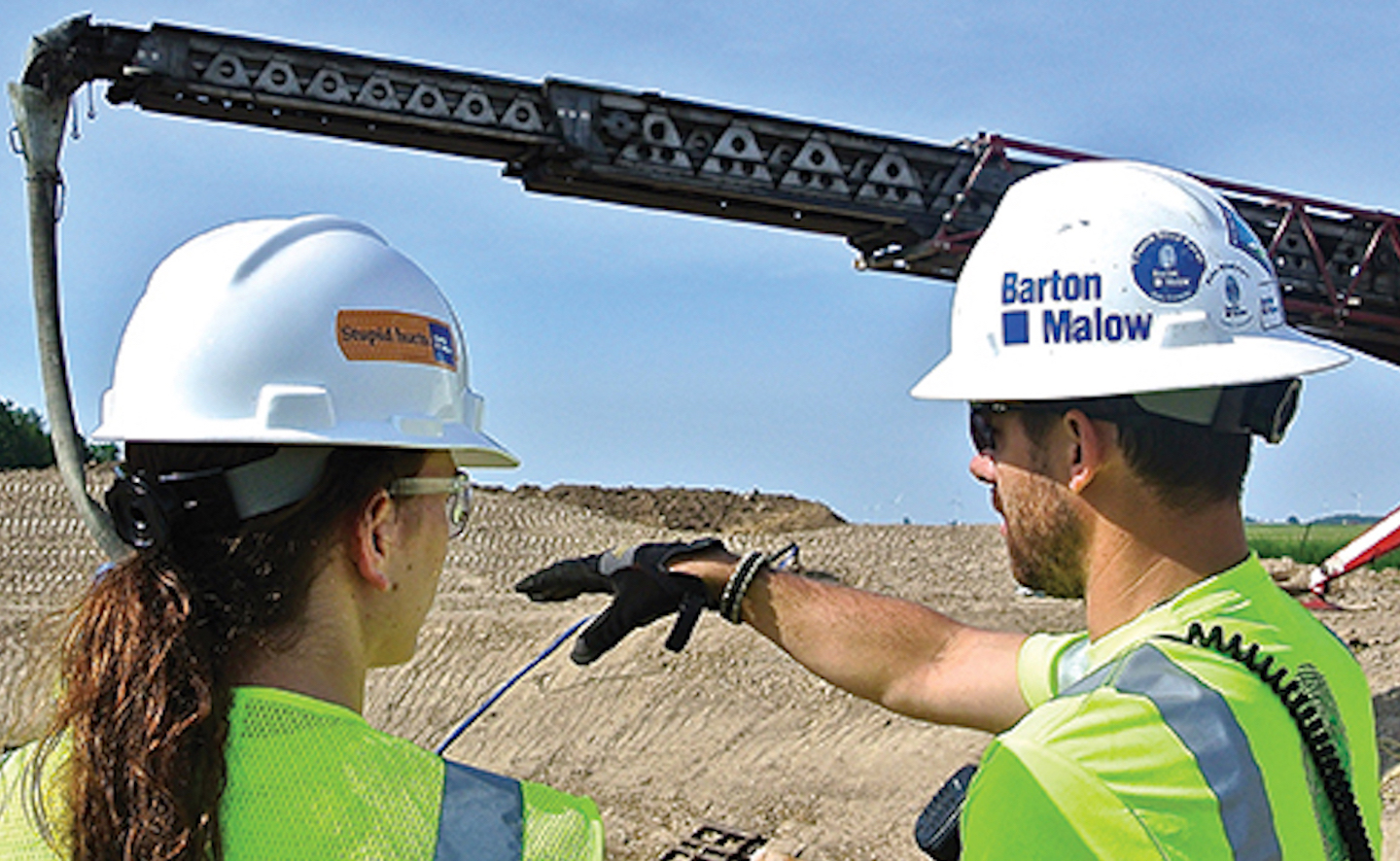 Customer Profile
Beginning as a small Detroit, Michigan contractor in 1924, Barton Malow has grown into a local market leader serving industrial, healthcare, education, sports, and energy clients throughout Michigan and across the Midwestern United States. The company continues to branch out and grow across the nation with its extensive service offering, which includes construction management, general contracting, IPD, and Design-build operations. As a 100% employee-owned company, Barton Malow attributes its success to its people. A commitment to innovation paired with industry knowledge and experience has allowed Barton Malow to develop strong relationships with local subcontractors and suppliers, providing access to the best talent and resources for their clients.
Big, Hairy, Audacious Goal
It's no secret that the construction industry is full of challenges. From labor shortages to a lack of skilled workers, regulatory changes and safety concerns - the list goes on. However, perhaps one of the biggest challenges that the industry faces today is the lack of technology adoption and the stagnant productivity levels that follow.
Some organizations, such as Barton Malow, have embraced these challenges. As a result, they have separated themselves from the competition through a dedication to innovation and implementation of disruptive technologies which help to improve overall efficiency and grow their business.
"Our long term goal is to double our efficiency by our 100th anniversary in 2024", said Matt Hedke, Barton Malow's Senior VDC Manager. "We call it our BHAG - big, hairy, audacious goal." Hedke went on to explain that, "the primary responsibility for the VDC (Virtual Design and Construction) team at Barton Malow is to insert technology into everyday workflows and to challenge old, stagnant processes in order to find better ways of driving safety, quality, and productivity throughout the organization."

For years, Barton Malow has leveraged a handful of hardware and software technologies from Trimble to support that mission. To name a few, they currently utilize Trimble's Tekla solutions to model their concrete rebar designs, Spectra Precision for performing model-based layouts to be pushed out to the field, as well as ProjectSight to help streamline project management. Meanwhile, the latest addition to the Trimble toolbox is Trimble Connect - an open, cloud-based collaboration environment designed to integrate with multiple technologies so that they can be easily accessed and managed in a single, centralized platform.
"We as an industry are very fragmented," said Hedke. "As we begin to adapt to these technologies, it's not uncommon to have dozens of solutions for a single job. The idea of having everything from your doc control, to project management to BIM models and drawings, all in one place - and you can use that tool from the beginning of the job all the way to the very end - I think that's what excites me the most about Trimble Connect and I look forward to seeing what Trimble continues to develop."
Barton Malow's continued partnership with Trimble serves as a testament to the companies' shared dedication to overcoming the challenges of our industry. As we strive to achieve a more technological advanced workforce these kinds of collaborative efforts will without a doubt be the driving force behind bringing construction into the 21st century.