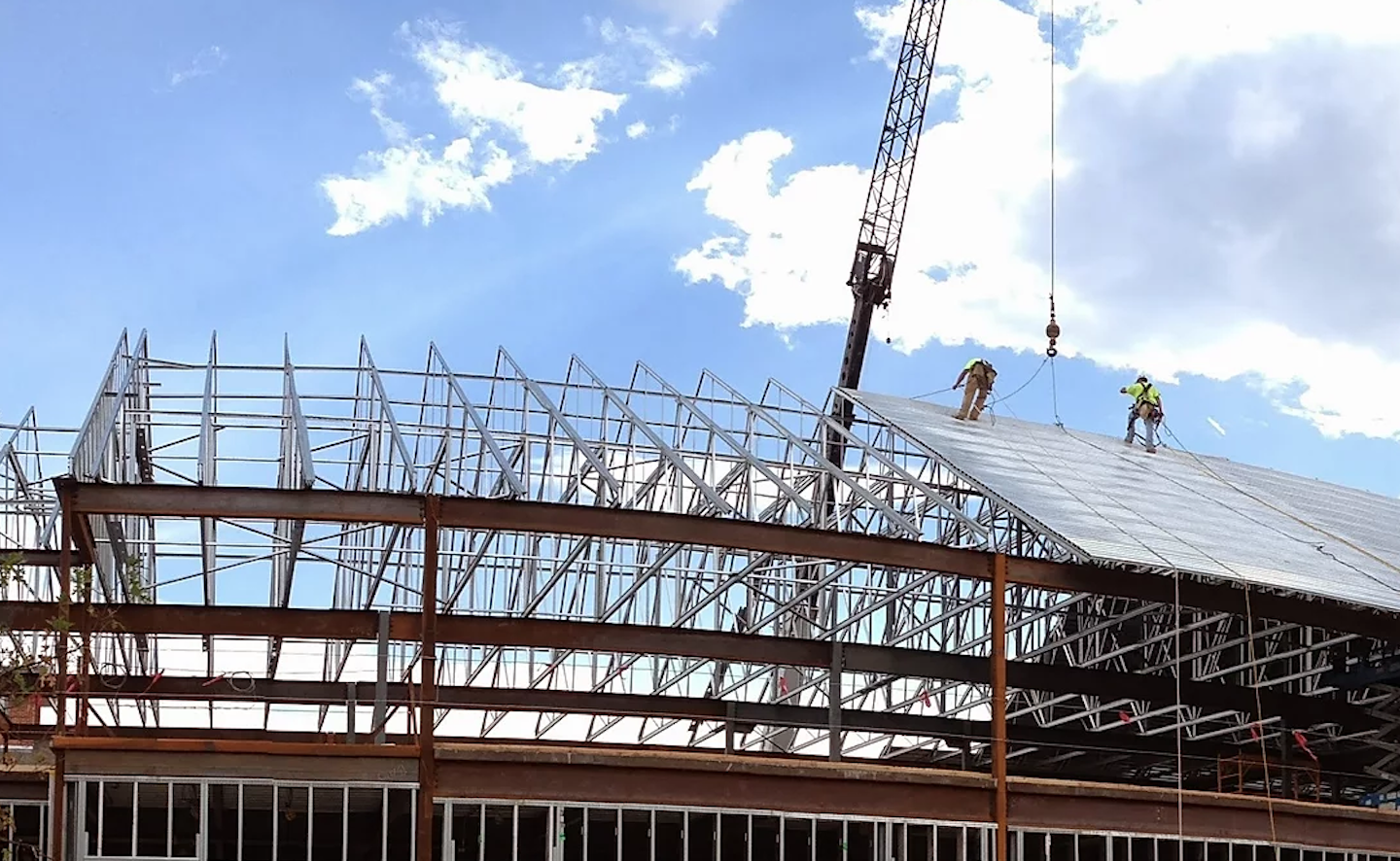 A lot has changed in structural steel since Bennett Steel opened its doors in 1984. Building Information Modeling (BIM) has become more widely adopted, drastically increasing productivity for fabricators, detailers, and erectors. Automation has streamlined production and technology innovations have simplified workflows, reduced waste, and increased collaboration.
As the industry has evolved, so has Bennett Steel. Initially a small erection company, they have grown and expanded the business to offer steel detailing, erection and fabrication from its 65,000 square foot facility. As they began to scale their business, they recognize the need to modernize their operations by adopting technologies such as Tekla's PowerFab, Trimble's steel management software. This provided the company with a smooth, continuous, and real-time flow of information throughout the project lifecycle.
Using PowerFab, they were able to recognize a number of benefits from their new streamlined fabrication process. However, they also needed to increase efficiency between their teams in the shop and crews in the field. "Our project managers were manually manipulating data from the erection drawings on paper and then using PowerFab to break out the sequences for fabrication," said Matt Bennett, Vice President of Bennett Steel. "We were able to coordinate erection sequencing and building lots and loads in PowerFab but needed a way to collaborate on the sequencing and schedules with our crews in the field so they could see how and when fabricated loads would arrive on the job site."
The Solution: Trimble Connect
Bennett Steel began using Trimble Connect, a cloud-based platform within Tekla PowerFab that allows project stakeholders to view and share constructible data and project information from anywhere, at any time. "Right away, Trimble Connect accelerated our workflows and made collaboration between the shop and the field seamless," said Bennett. "Work that was once time-consuming and manual is now done with the click of a button. It was a moment where we all thought, wow this what we've been waiting for, a simple way to align our shop and field crews."
 
Bennett Steel can now upload models, erection drawings, shop drawings and other documentation to Trimble Connect for anyone on the team to view, review, reference or archive with revision history. It can be accessed in the shop, office or in the field by desktop, browser, mobile and even mixed reality devices. The platform helps Bennett Steel maintain control over changes thanks to constant collaboration, so that costly rework caused by outdated information is an inconvenience of the past.
"The ability to open the model on a desktop, even with really large projects, and move through it, make adjustments and highlight elements, has been a game-changer," said Bennett. "All of our field foremen access Trimble Connect on tablets. Our goal is to change the culture and encourage our entire team to stop depending on paper because everything they need to do their jobs better is accessible on the tablet."
"Before Trimble Connect, it took up to a week to organize and coordinate a job for fabrication. Today, the same work is done in half a day. It's made us so much more efficient in the office and better at getting accurate information to our fabrication shop quickly," said Bennett.
Bennett and his team can also visualize and share job progress in the model via mobile devices. "At the end of the day, our field crew will use the tablet to mark what has been erected and that progress will automatically update in the model so in real-time, our teams in the office can see the job's progress and plan accordingly," said Bennett.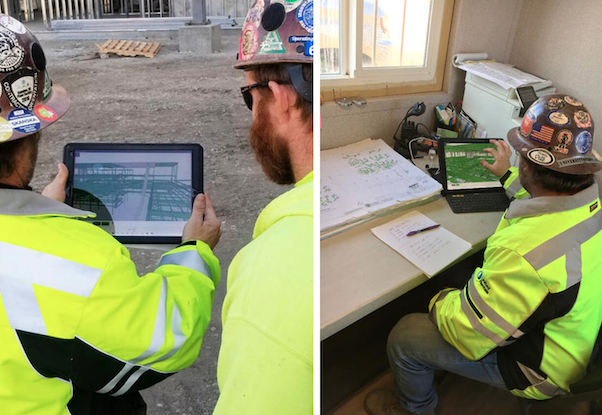 The Results: Faster Workflows, Easy Collaboration
With Trimble Connect, Bennett Steel works more quickly and accurately. "Since using Trimble Connect, we are far more organized," said Bennett. "The number of pieces we can erect in a day has increased substantially because when steel comes off of the truck, it is lifted off and moved directly to installation, so we don't have the need to set it aside while we wait for another piece to arrive. Everyone is working from the same up-to-date information and on the same page, and the steel is accurately sequenced and ready to be erected when it arrives."
The time needed for sequencing has gone from 4-5 days to less than a day, which ultimately allows the entire team to work more efficiently and faster, reducing crew costs. "Tekla PowerFab has increased our production tenfold within the shop and ultimately in the field," shares Bennett. "Field crews are the highest cost within our business and with Trimble Connect, crews work more efficiently so our costs are lower and our projects are more profitable."
The efficiency gains and ability to schedule tightly have also led to more work for Bennett Steel. "Knowing that we can work faster, gives us the confidence to offer a more competitive hourly rate on bids and ultimately, win more work," said Bennett.
Solutions
Trimble Connect™, Tekla PowerFab™
Clients: