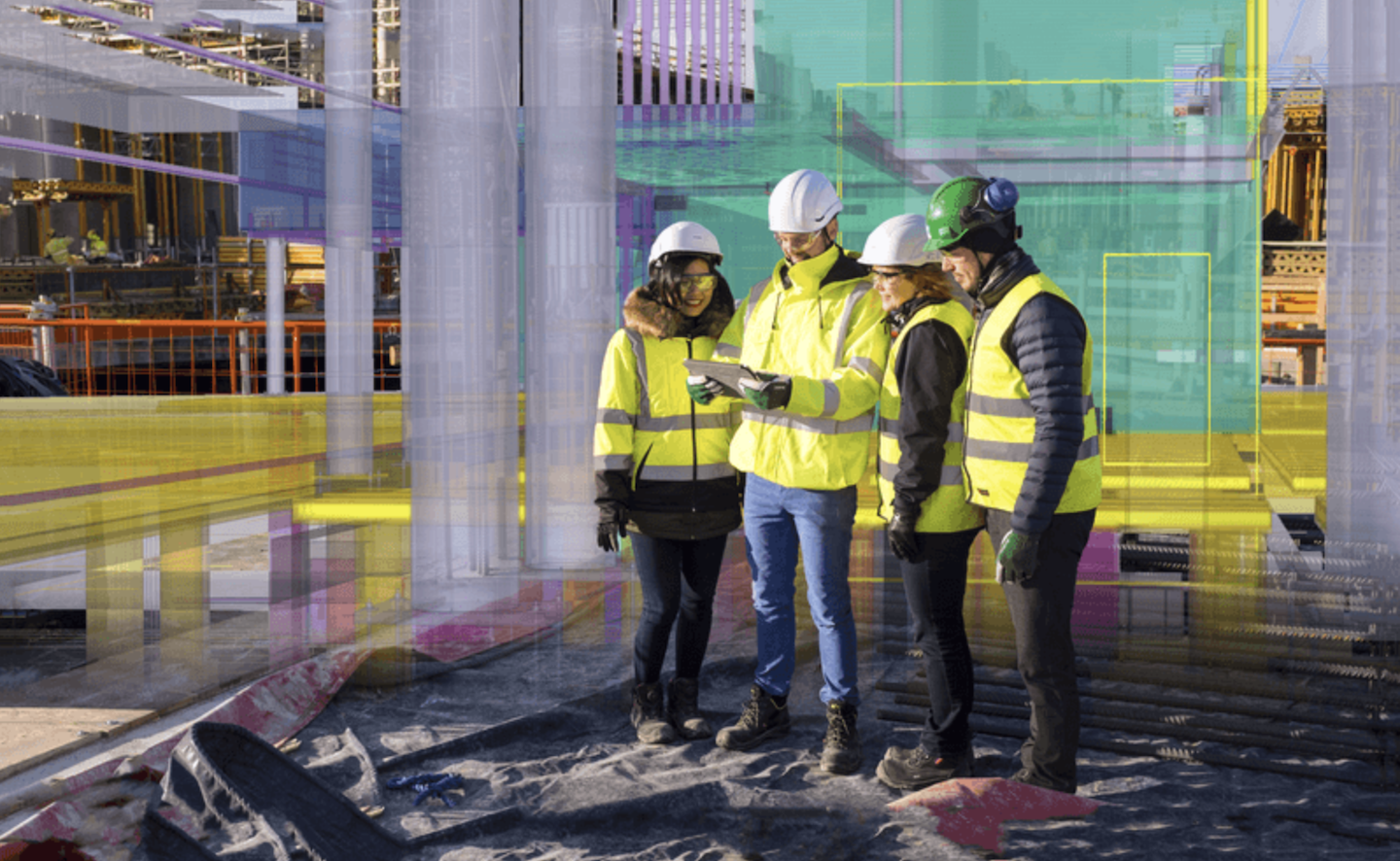 Founded in 1950, the Betset Group is one of the largest precast concrete companies in Finland, serving commercial, industrial and residential construction. A family-owned company, Betset runs nine factories in Finland and a joint-venture in Estonia. In 2018, the company generated a revenue of 116.3 million € with 590 employees.
"In Finland, nearly all structural precast design and detailing is done with Tekla Structures software," says Markku Räisänen, head designer at Betset. "Prior to linking the Tekla model and Trimble Connect to our production system, all of our design information was 'manually' transferred by using 2D drawings and email. For example, the unit dimensions and accessories were picked out from 2D drawings, and the production status was communicated to the client using Excel sheets."
An extension link connects the model with the company's ERP system
"In order to utilize the constructible models to their full extent, we created a Betset Extractor extension to link the model to our ERP system. With this extension, all cast unit information and plans integrate into our system. The designer is able to identify the revision in question and receive the production status directly on top of the Tekla model in real-time. Among other things, the designer is able to reject the casting of the unit in the Tekla model, if necessary," Räisänen says.
All the Tekla models created are published to Trimble Connect and our ERP automatically updates the production status to the Trimble Connect model. This process utilizes the Status Sharing tool and API integration.
Access to precast design and production data on site
According to Räisänen, the main benefit of sharing information in Trimble Connect is real-time, automated, and open data exchange. All parties working on the project can quickly perceive the status of the design, production and on-site installation from anywhere, at any time. Betset appreciates being able to expand and update the data connected to the models thanks to further developed synchronization and linking functionality between Trimble Connect and Tekla Structures. 
"Our customers on-site have been as excited as we are about these new technologies. The site crew can now access the precast design and production status directly in the model by utilizing the Trimble Connect status tool. They know where their precast units are, they are able to plan the erection sequence, and they can communicate the erection status using the same tool. By providing this insight they have  significantly streamlined their processes and ensured that their projects have stayed on schedule."
"We believe Trimble Connect is growing and evolving to be a true collaboration platform enabling us to easily share, review, coordinate and comment on data-rich building models in real-time," Räisänen concludes.
Solutions
Trimble Connect™, Tekla™
Clients: