Overview:
BYLOR is a joint venture between Bouygues Travaux Publics (TP) and Laing O'Rourke, two of Europe's most dynamic engineering and construction specialists. Together, as BYLOR, these two companies offer a unique partnership, showcasing the best of UK and European engineering design capability, technical expertise, leadership, and innovation to achieve project delivery that is on time and within budget.
Bylor is currently providing the main civil engineering works at Hinkley Point C (HPC), the first nuclear power station to be built in the U.K. in a generation. The project, valued at over £20 billion, will take 10 years to complete and at the peak of construction, around 8,500 people will be working at the site. When complete, HPC will power around 6 million homes with safe, secure and low carbon electricity.
Bylor's involvement in the project is centered around constructing the buildings that will house the nuclear reactors at HPC. They will deliver over 60 major structures over a seven-year period. This will require them to erect 50 tower cranes, use over 220,000 tonnes of reinforcements, and about 1.3 million cubic metres of concrete.
Business Challenge:
For a project of this magnitude, Bylor recognized the importance of providing accurate, easily accessible information across each phase of construction. They wanted to avoid the traditional methods of data sharing which were often associated with an increase in RFIs, rework, and scheduling setbacks.
In the nuclear construction space, it's not uncommon for the misuse of an outdated file version or the lack of detail on a complex 2D drawing to result in the inaccurate placement of rebar and embedments. These seemingly minor incidents can delay construction by days or even weeks at a time.
While the designers at Bylor were confident that they could develop buildable, clash-free 3D models to address these issues, they needed to find a way to easily share the models with the teams that were responsible for constructing the reinforced concrete elements. The method required to achieve this needed to be easy for site teams to pick up, as the majority of the workforce had previously never been exposed to 3D models.
Solution - Trimble Connect:
To overcome these challenges, Bylor implemented Trimble Connect to provide their team with a cloud-based tool which simplified collaboration and coordination of project documentation and models.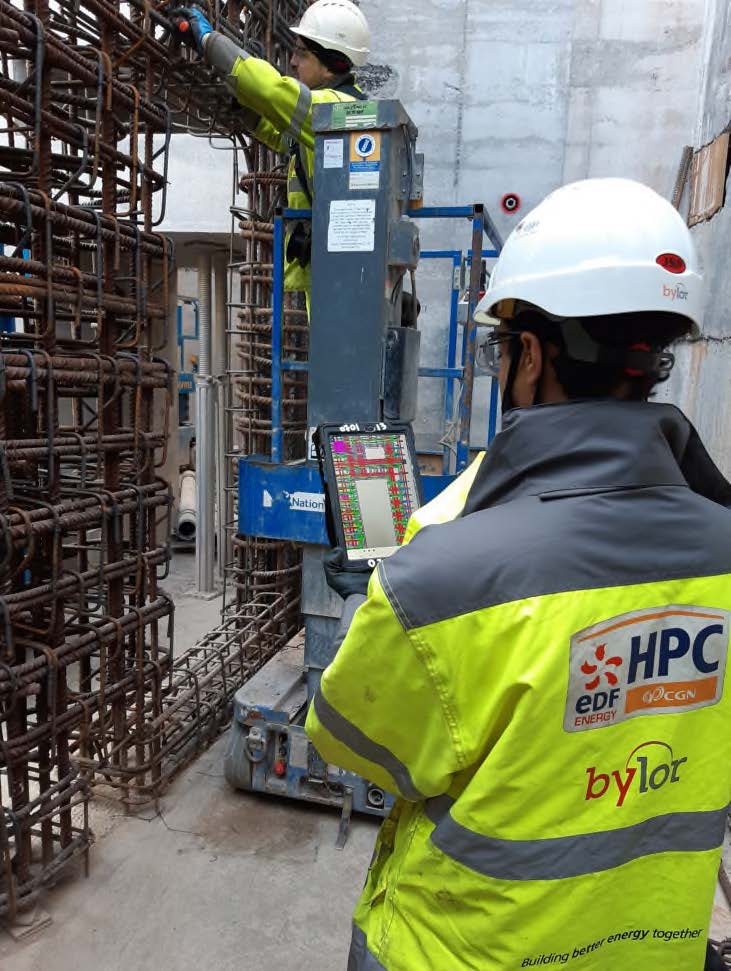 "Our site teams find Trimble Connect to be very simple to use in their day to day activities. For a team that has primarily used 2D rebar drawings in the past, they now enjoy working with the 3D models and have often said that they would struggle to build without them." said Paul Jennings, Senior Digital Engineer at Bylor.
"The use of predefined views and sequences in Trimble Connect enables our on-site teams to go about the installation of rebar in a systematic and efficient way, minimizing the time taken to construct these elements."
In addition to the variety of out-of-the-box collaboration features offered by Trimble Connect, Paul felt that one of the most intriguing benefits of this solution was it's open API, which offered them the flexibility to integrate with their existing data visualization and analysis platforms. "Models are nothing without data, but the reverse is also true." said Jennings. "The Trimble Connect API has allowed us to embed their high-performance 3D viewer and associated data directly into our dashboards. The ability to fully understand the model by easily accessing the underlying data has been of great value to us".
When asked about the convenience of storing their data in a cloud-based environment, Paul explained that "the size and scale of the project, not to mention the logistics, meant that a site engineer or operative would have to walk 10-15 minutes to a site office to get access to detailed construction information, so it was essential that the site teams had access to this data, wherever and whenever required."
"Using the Trimble Connect Mobile App in combination with the Trimble Connect Sync tool, data is made available to our site teams in an automated fashion. Our project data is set to synchronize regularly to assist teams in having the latest, most up to date information at all times, regardless of their physical location."
Results:
Since adopting Trimble Connect on the HPC project, Bylor has experienced a significant increase in productivity. In comparison to similar projects of type and scale, they have seen a reduction in key labor metrics by more than 50%, with average man hours per ton dropping from 30 hours to about 13 hours per ton.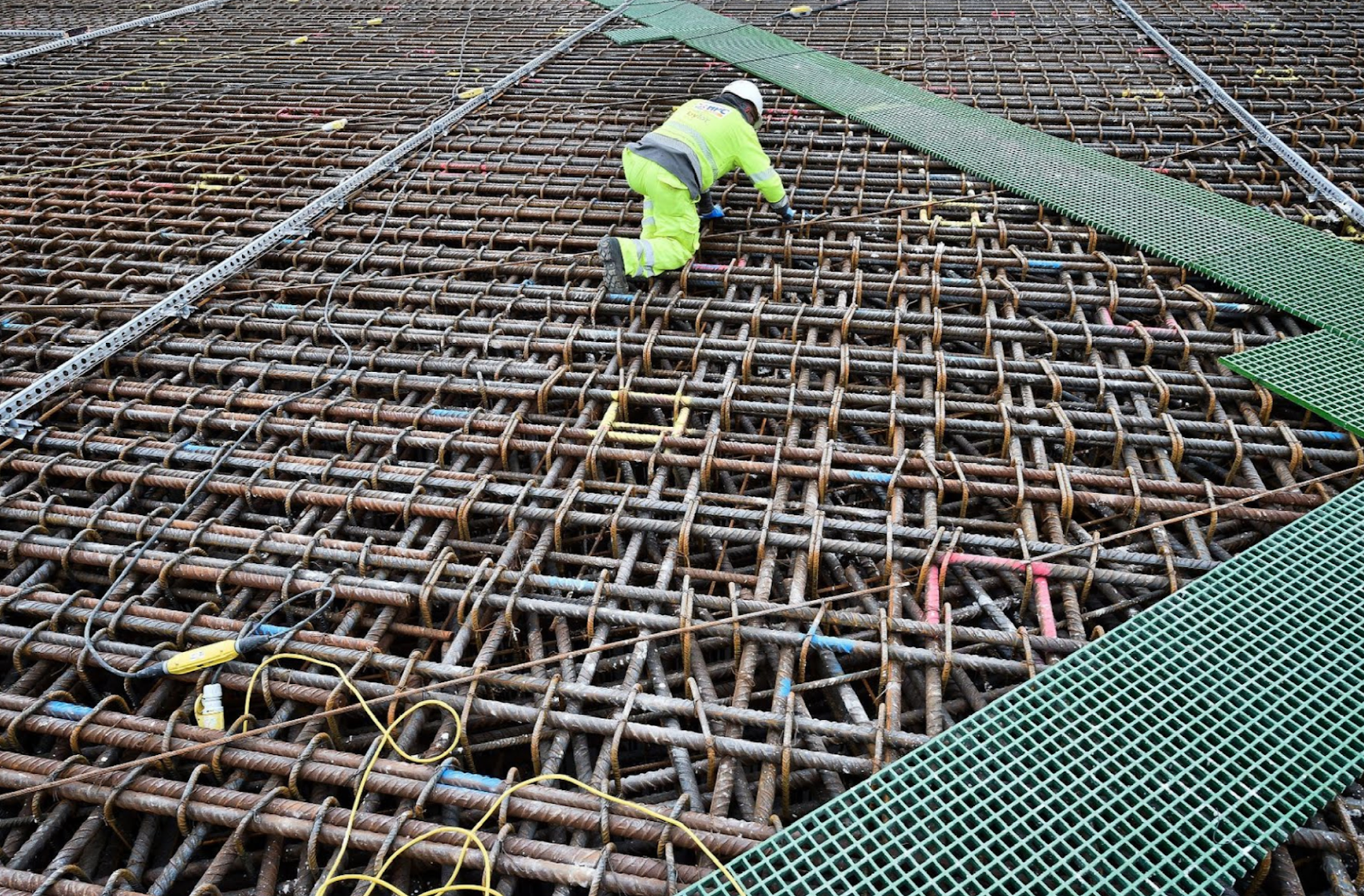 Going forward, Bylor plans to expand its implementation of Trimble Connect by introducing more project stakeholders to the platform and continuing to enable workflow efficiencies through connected collaboration.
To learn more about Bylor's HPC project, visit laingorourke.com
To learn more about Trimble Connect, visit connect.trimble.com