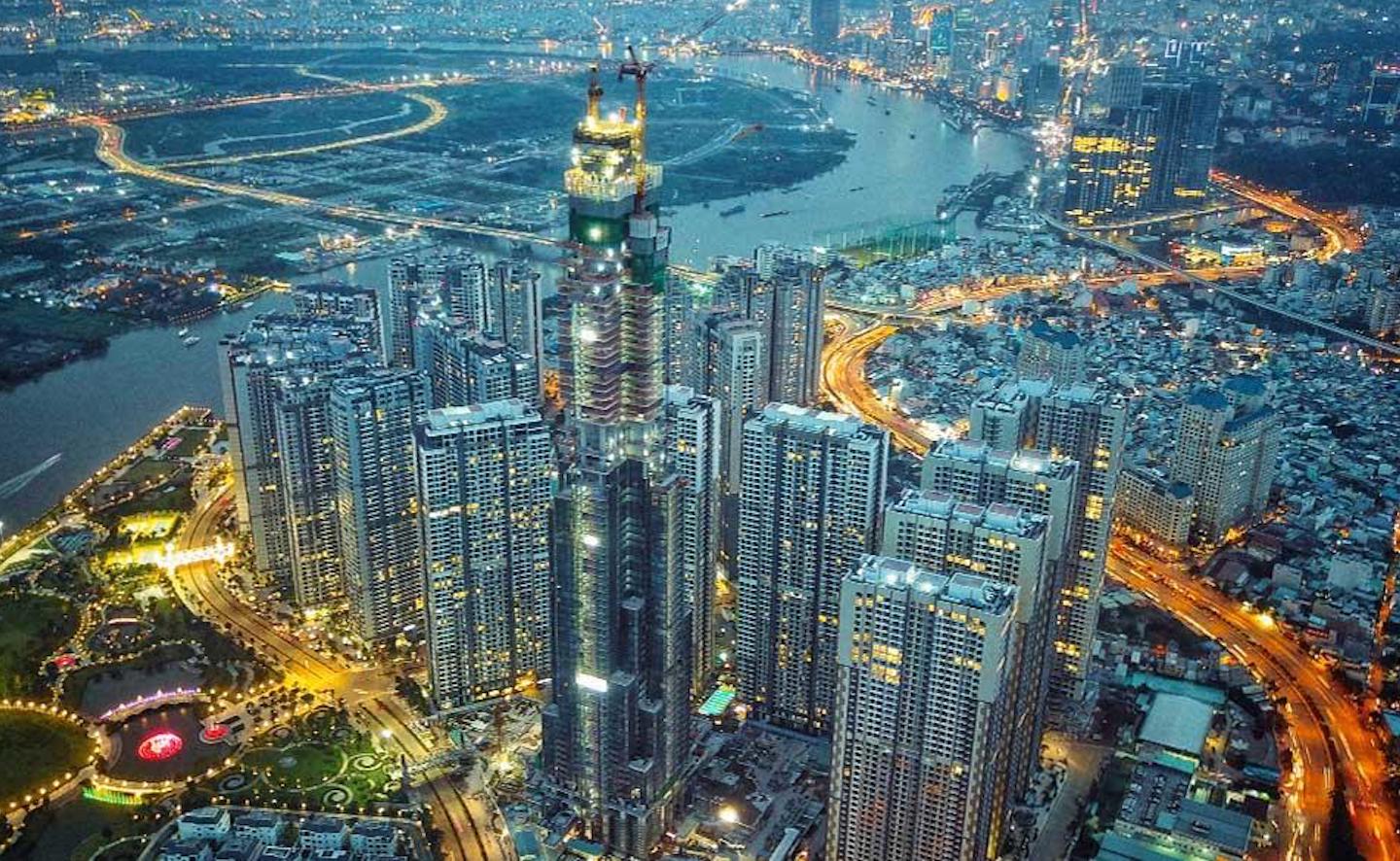 Customer Profile
Established in 2004, Coteccons is one of Vietnam's largest contractors specializing in sustainable design & build services. Having implemented BIM in 2015, their team decided to utilize Trimble Connect and Tekla for complex buildings, coordinating precise rebar structures, producing fabrication drawings and creating advanced 3D rebar assembly models.
Landmark 81 - a groundbreaking project.
In 2018, Coteccons demonstrated the benefits of BIM in the construction of the Vinhomes Landmark 81 project. Situated in Tan Cang, Saigon - Landmark 81 represents the city's new symbol of prosperity. With 81 stories and 3 basement levels, it is the tallest building in Vietnam and South East Asia, as well as the 14th tallest in the world.
This project is a mixed-use development, which aside from luxury apartments and residential facilities, features a 5-star hotel, commercial center, cinema, and indoor skating rink. With a total height of over 461 meters, it is 8 meters taller than Malaysia's Petronas Twin Towers, which was previously the tallest in South East Asia.
While the Landmark is a groundbreaking project, the design and construction of the building is perhaps the most impressive aspect - presenting a number of challenges for Coteccons. The structure required the country's largest-ever concrete pour - covering over 16,000 cubic meters (8.8 meters in height), massive rebar for the top and bottom layers, and H400 bracing systems.
With Coteccons' project manager foreseeing clashes of rebar with shoring and the slope of the foundation, he was able to utilize BIM to effectively spot issues and solve clashes during the design phase, ensuring constructibility was successfully achieved. The end result was remarkable – with the concrete framework being completed a full six weeks ahead of schedule.
"Our move to BIM in 2015 and adoption of Tekla solutions has been instrumental in building trust with our customers and delivering large complex projects," said Ho Van Thao, project director for Coteccons.
It was also the first time Coteccons had to work with a composite structure – dense rebar and steel with shear studs and welded couplers. Tekla proved an invaluable tool to produce constructible, high level of detail, 3D models of the structure's rebar and steel connections. From the Tekla model, they could generate precise fabrication drawings and bar bending schedules (BBS), which helped them to reduce waste at the factory as well as to cut rebar accurately on site. The team also created step-by-step 3D rebar assembly guides for rebar assembly teams, which greatly sped up the assembly process and improved safety.
Trimble Connect was also an integral part of the process by allowing the team to easily access and manage accurate building information models whenever needed. Coteccons believes Trimble Connect was critical to the success of the project as it streamlined the entire construction workflow. The highly effective collaboration tool allowed the BIM team, site management, sub-contractors, and the client to share combined models in a single, easy-to-use platform to solve issues during the design phase.
Another new approach used was accessing 3D RFI (Request for information) via mobile devices, which enabled enhanced communication between Coteccons, the client and consultants for quicker and more precise decision-making.
The end result speaks for itself. Landmark 81 is not only the pride of Vietnam but also for Coteccons. The team is steadfast in its belief that Tekla and Trimble Connect were key in making this project a success.
Solution
Trimble Connect™, Tekla™
Project Parties
Project Name: Vinhomes Landmark 81
Clients: Vingroup
Designer: Atkins - Arup - Aurecon
Main Contractor: Coteccons JSC