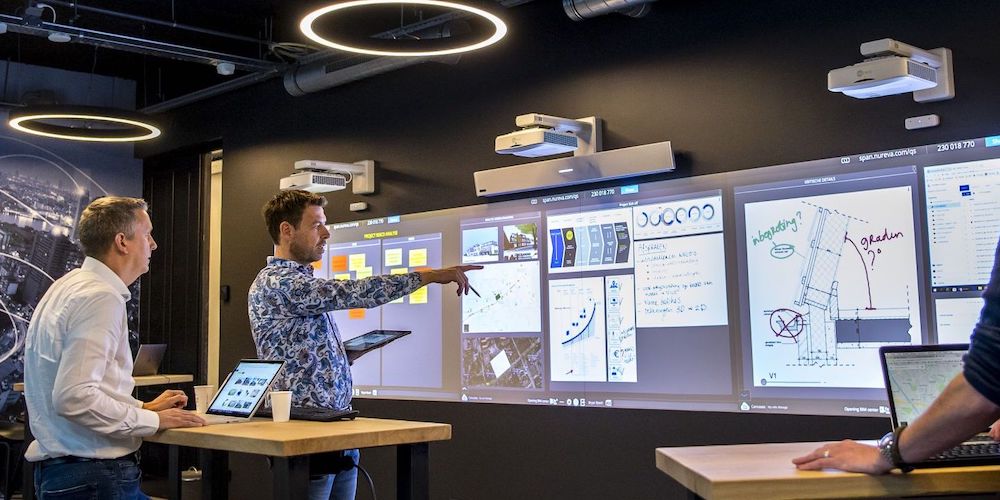 Customer Profile
VolkerWessels is a leading international listed Dutch construction company that operates according to the 'think global, act local' principle. VolkerWessels is active in the Netherlands, the United Kingdom, North America and Germany and has approximately 16,000 employees in over 120 local operating companies. Building a better quality of life is their mission and what drives them. VolkerWessels plays a key role in society with projects and services that contribute sustainably to the living environment. They build on living, working and mobility. In 2017 they launched DigiBase, a start-up company that is part of the VolkerWessels construction and real estate group, and they are laser-focused to enable the digital transformation.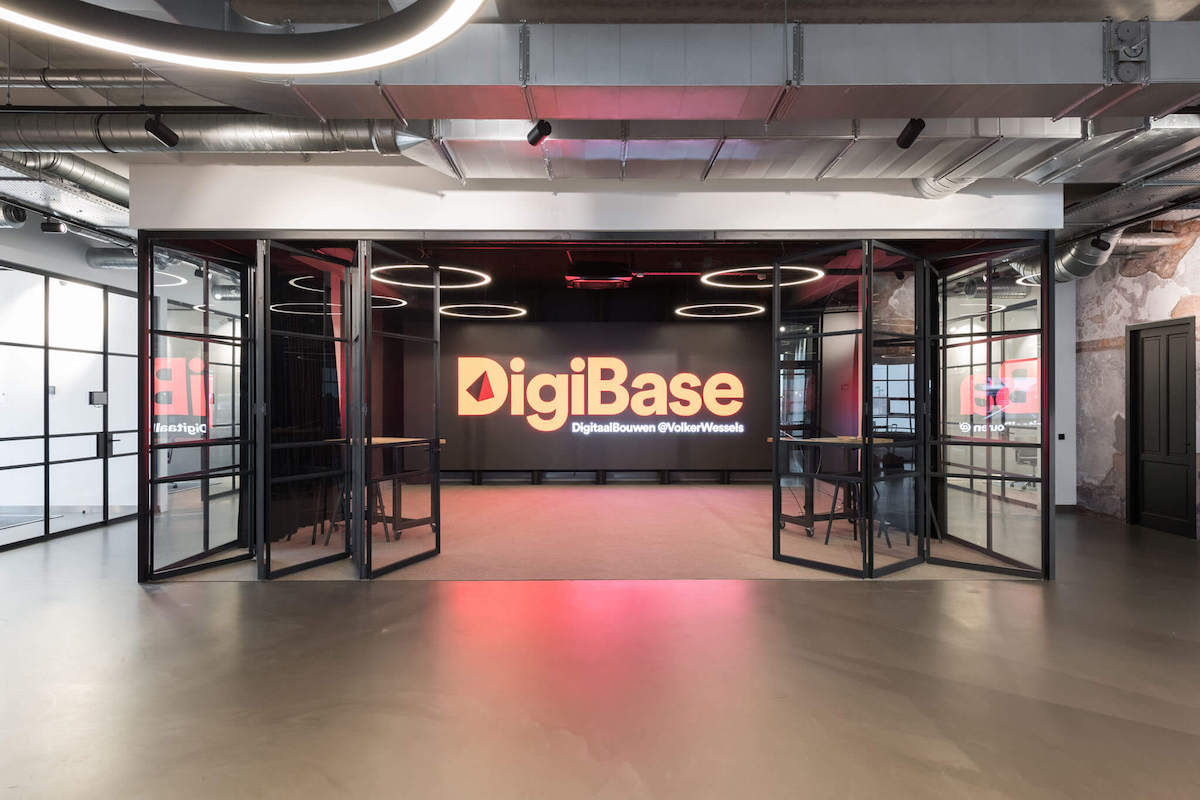 Business Challenge
As a large, global construction company, VolkerWessels was challenged to efficiently share high-quality, timely project information among key stakeholders. The volume of data scattered across the company and their projects often slowed productivity, increased (failure) costs making it difficult to rely on information to make informed decisions. 
Solution
Trimble Connect™, Trimble ProjectSight™, Trimble Vico Office
Results:
Building a data-centric approach to BIM - Bringing together unstructured data into a common data environment adds order, richness and value to project data while improving information sharing

Unlocking the value of the constructible process - A common data environment enabled by Trimble technology is the key to unlocking the real value of building information and workflows based on constructible data

Streamlining and enhancing collaboration - More efficient sharing of 3D models, data and project information between key project stakeholders facilitates enhanced collaboration 

Driving greater value - Using constructible models to guide decision making enhances the accuracy and efficiency of the design, build and operate phases of construction 
A vision for 'Open BIM'
VolkerWessels has embraced a BIM-centric workflow and has often been recognized as a pioneering digital construction and BIM innovator. Through its startup company DigiBase, the organization is also focusing on other aspects of digital transformation as well, including IoT, GIS, and virtual and augmented reality. In pursuit of this vision, in 2016 VolkerWessels reached out to Trimble for guidance in adopting BIM more fully and for strategies to help better connect the company's processes and data across the organization. 
In particular, the company was looking to optimize its project management and data visualization capabilities. VolkerWessels wanted to move beyond conventional tools that simply track information like project designs, schedules, materials, and labor, but don't offer an efficient way to interact with the data. René de Groot, director at DigiBase, explains further.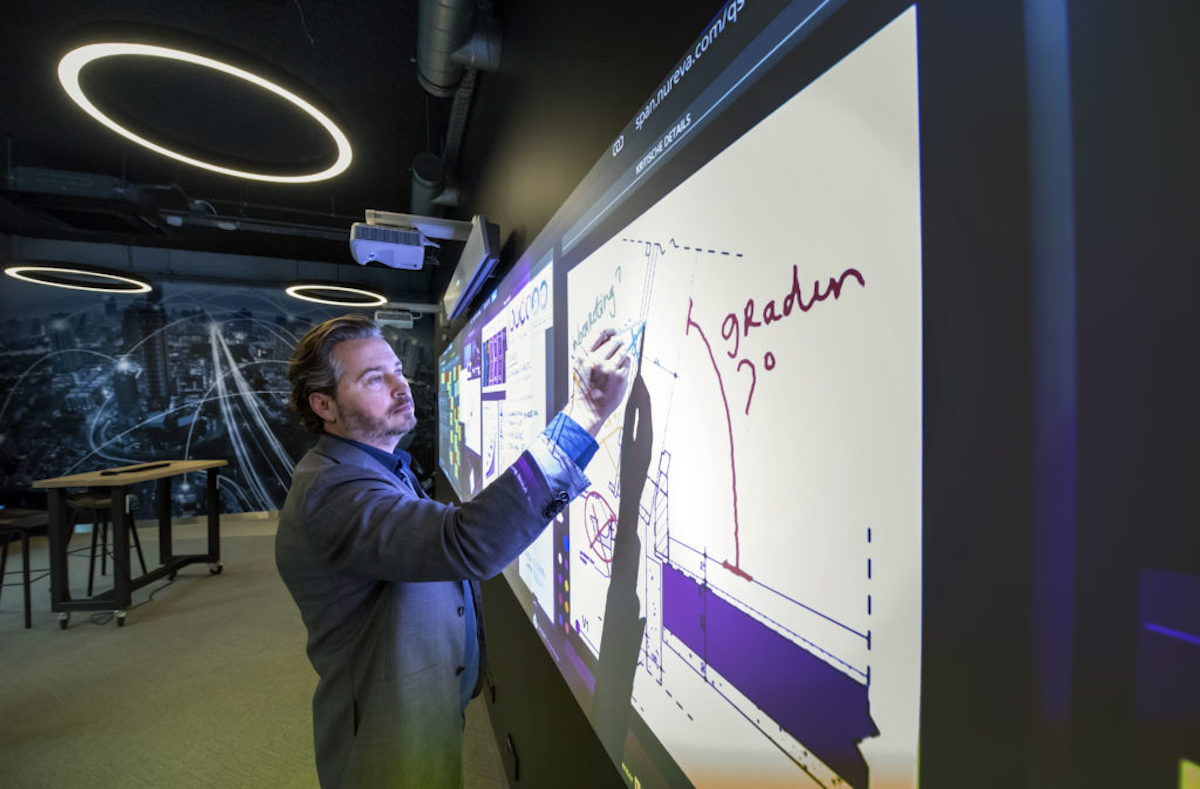 "We quickly saw that a common data environment for all projects would help VolkerWessels transform the way we collaborate and give us the ability to more fully embrace scalable and data-driven construction," said de Groot. "With all of Trimble's experience and our long-standing relationship, we knew that they would be a big part of that effort."
Extending data-centric BIM
In 2018, VolkerWessels announced a strategic relationship with Trimble to standardize the company's projects on a key set of Trimble construction technologies, including Trimble Connect, Trimble ProjectSight, Trimble Vico Office, and others. Trimble Connect was selected as the organization's central collaboration platform to deliver greater coordination and allow all team members to easily share, comment on, and manage the latest construction project documents, photos, drawings, and 3D models across all phases of a project. 
Trimble ProjectSight was implemented to streamline communications, assignments and questions between the office and teams in the field.  ProjectSight provides a real-time communication system to support ongoing traceability and accountability of activity on the company's projects and is also a platform for communication between the field and office. ProjectSight also provides VolkerWessels with  a single source for managing and accessing project documents and drawings. Comments can be easily added to areas within the building models to eliminate any confusion about the physical location associated with RFIs, submittals and punch list items.
The team also deployed Trimble Vico Office to leverage with BIM in new and productive ways. In addition to visualization capabilities, Trimble Vico Office extends the basic 3D model with constructibility analysis and coordination, 4D location-based scheduling, production control with flowline principles, and cost estimating (5D BIM). Structured information from these models is essentially used in the organization's BIM system to develop budgets, create accurate estimates based on construction quantities and time schedules, and to monitor costs based on design changes. 
Collaborating around the data
With these tools implemented, today VolkerWessels is streamlining the sharing of construction models, data and project information across the organization. Trimble Connect's accessibility via the web, desktop, and mobile devices enables users to share, view, and access construction project data anywhere and at any time. This includes information access for project owners or developers, suppliers and subcontractors, structural engineers, architects, general contractors and MEP engineers. Users can align models, complete 3D markups, export reports, make comments on to-do lists, perform clash detection and much more. 
Trimble ProjectSight facilitates collaboration for VolkerWessels by ensuring that everyone is on the same page and has access to the most up-to-date information without having to search through emails, texts or other document sharing applications.  
"A strong platform and ecosystem for our data allows us to share information seamlessly and to expand with apps like Trimble's Vico Office budgeting and cost management software, or mixed reality apps down the line," said de Groot. "Collaborating around models and visualizing construction data instead of just sharing documents starts with smarter data management and a commitment to developing constructible data - or data that's actually good enough to build from."
Powering optimized workflows
At VolkerWessels, each project starts with the collection of data from all available sources, such as survey data, scan data, and existing drawings and models. Then they use various modeling tools to create structured, rich information models, and with Trimble Connect, they have the ability to share and visually collaborate with clients. Project managers can also develop and share more detailed work packages with subcontractors for more accurate and effective pricing. Final estimates are then transferred as the initial budget into ProjectSight. From there, field layout data is shared seamlessly with all subcontractors and specialty contractors from the field to the office and back again.
Unlocking the value of a constructible process
As part of the strategic collaboration, Trimble continues to work closely with VolkerWessels to gather feedback for continued improvement. VolkerWessels' centralized data platform is enabling a data-centric approach to BIM that optimizes constructability, information sharing and enhanced collaboration. The company is also staying focused on its goal of a 100% digital building and construction workflow and looking for ways to enhance individuals' capacity for innovation across the entire construction lifecycle. 
"Visualization of construction data gives our information much greater context, from the field to the office," said de Groot. "When we can share more, we learn more and transform faster."